Come and take a look at some of the Doo-Shay pets who have been adopted.

They love to show off  their new family and home. A special thank you to

everyone who sent in pictures for the our family album.
| | |
| --- | --- |
| Amber now lives in Indiana | Amber with big sister Ashley |

| | |
| --- | --- |
| Sadie now lives in Graniteville, SC | Sadie just chillin' |

Pax  now lives in Lexington, SC

   

Pax loved by his new family...

| | | |
| --- | --- | --- |
| Pokey now lives in Charlotte, NC | Pokey pooped out | Ah... this is the life |

Ju Ju  now lives in Aiken, SC

Ju Ju and Ken

Ju Ju all ready for bed

Check out Ju Ju's link from the Boston Terrier Hub website:

Belle

Belle and Yatsi

Belle and Yatsi now live in Lilburn, GA

Emma & Bella now live in Little River, NC

Emma

Emma

Bella

Bella

Ernie now lives in Columbia, SC

Thanks mom ... Fresh outta da dryer jess for me?

Me soooooo tired....
Ernie all grown up

| | |
| --- | --- |
| Indy now lives in the Netherlands | Indy and the "Pack" |

| | | | |
| --- | --- | --- | --- |
| Champ now lives in Columbia, SC | Huh? | You guys forgot my sweater! | Hey, I can handle it! |

Enya now lives with Dale in Lexington, SC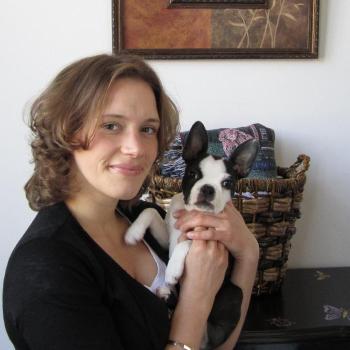 Mia Bella is loving life with Sherry in Greenville and is learning all about agility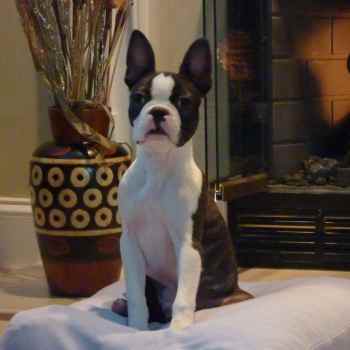 Austin loves being spoiled by his new mom and dad, Deborah and Dan from Wilmington, NC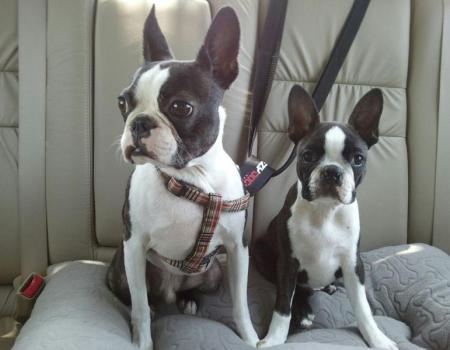 Schubert now resides with his new brother Austin.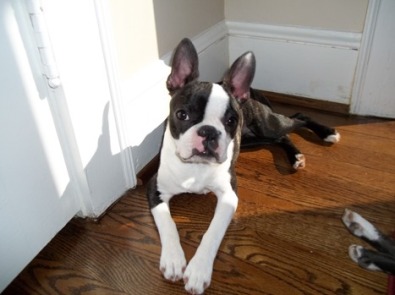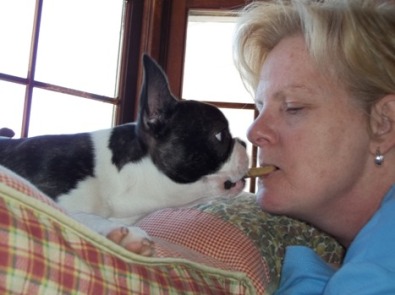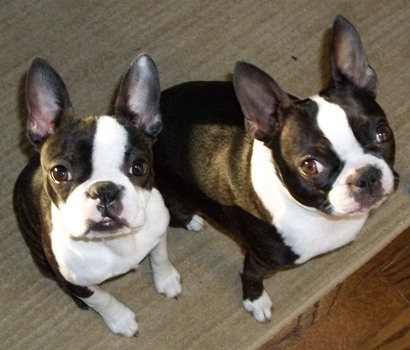 Abby and her big sister Daisy who allow Donna and Jason to live with them in Morganton, NC

Coleman is living the high life with Russ and Alison and their family in GA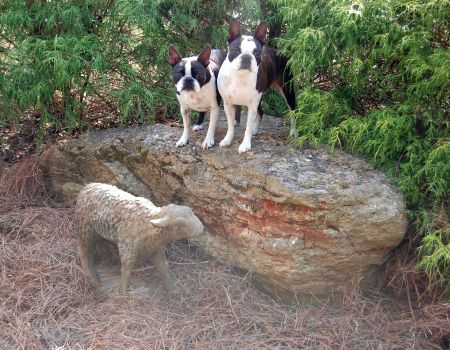 Lyric and Mallory - living as Country Girls in Greenville, SC with Betty and Dee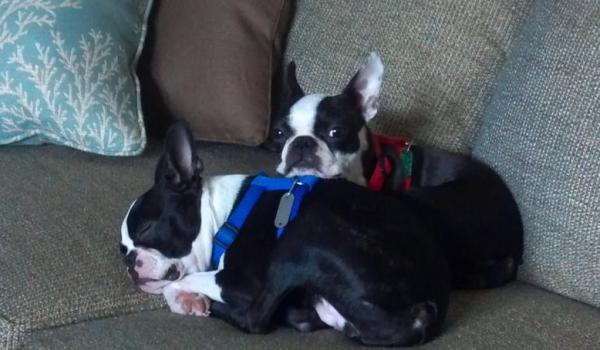 Deacon is now living with Jim and Beverly and little Whitney in Hickory, NC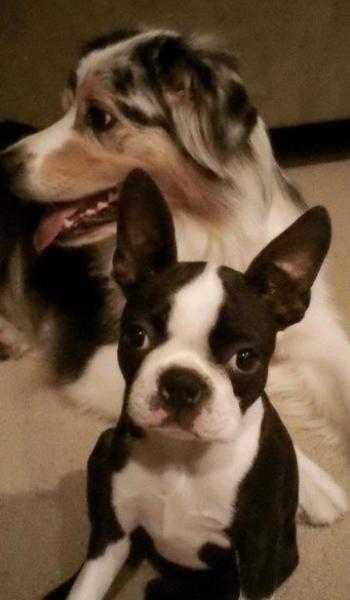 Ozzi lives with his new family Christina and Leon and their two children, along with their pretty Aussie Bentley in Summerville, SC.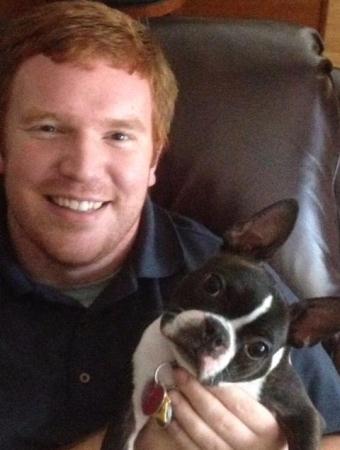 Abi lives with Derek in Lexington, SC.

"Cricket" lives with Erin and Echo along with their children in North Carolina.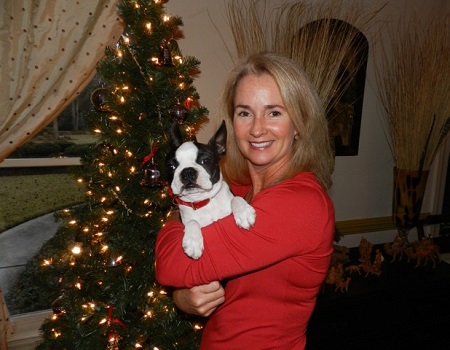 Coby Mozingo is loving her new baby Lily in S.C.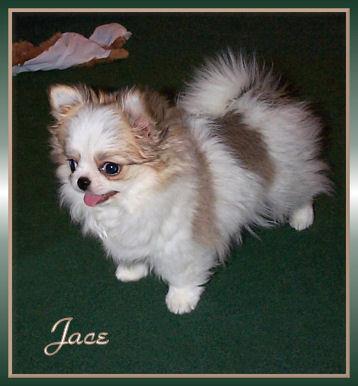 Jace lives with his new family Bruce and Kat in Ohio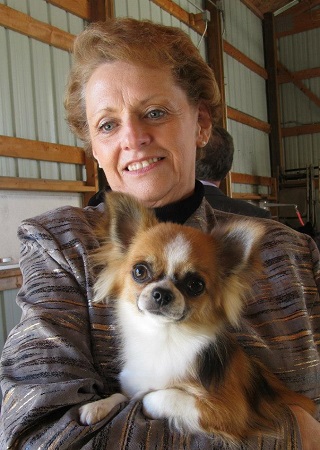 Polly Anna lives with Patti and Dan in Indiana along with Champion Tyson and Champion Bejah.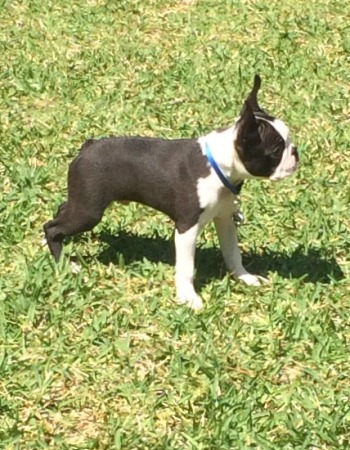 Buster now living with the Nardi family in SC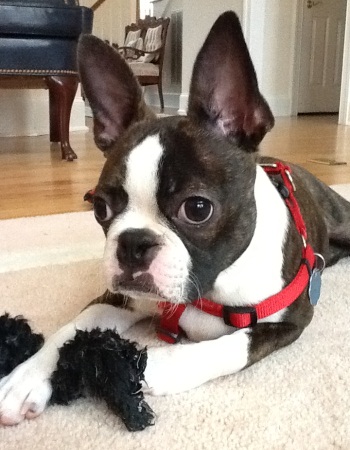 Bentley now residing with the Dewise family in SC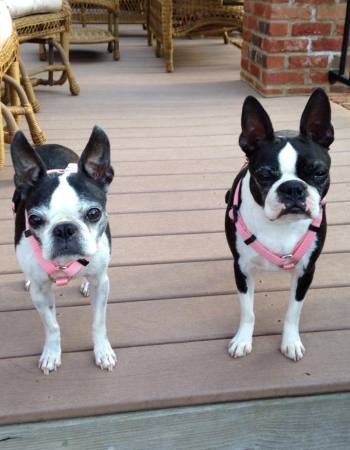 Audi is now getting lots of love from Cindy, John and "little" but older sister, YATSI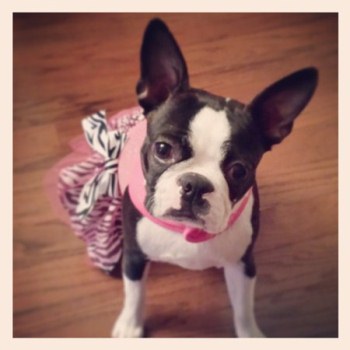 Merci is loved by the entire Shealy family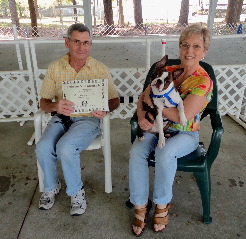 Jackson is so loved by Barbara and Tucker "sometimes" big sister, Gypsy in FL